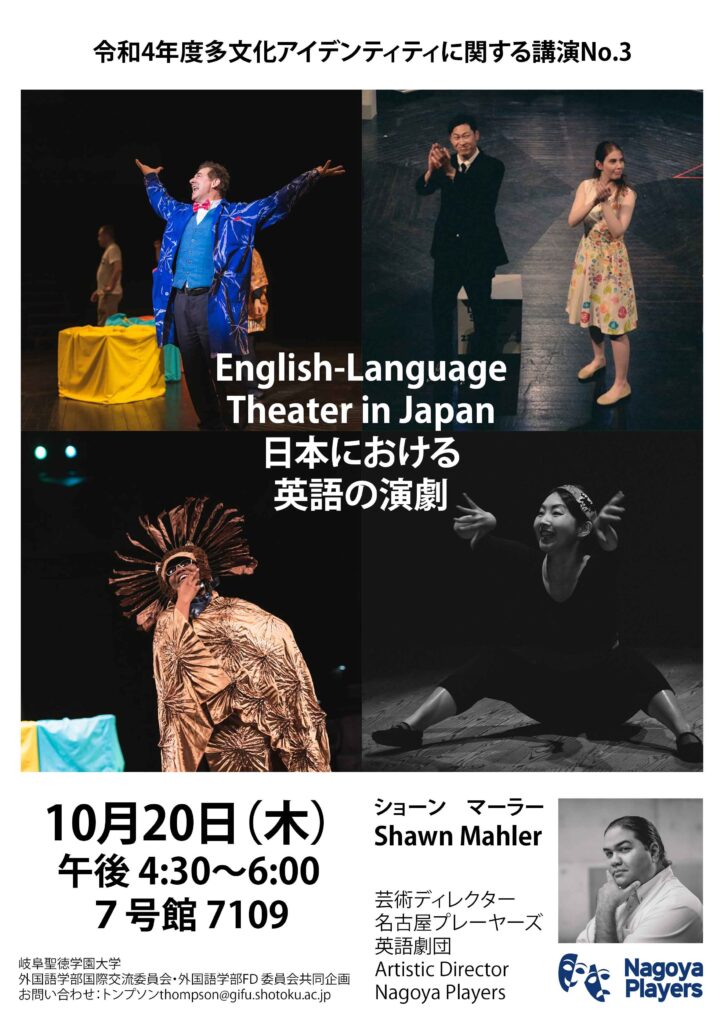 Special thanks to Gifu Shotoku Gakuen for inviting Nagoya Players to participate in its series of multicultural lectures.
NP's Artistic Director, Shawn Mahler, will give a presentation in English about the history of Nagoya Players, the evolution of English-Language theater, and how it can benefit Japanese audiences, as well as language learners.
The lecture is open to the public. Space is limited. If you'd like to attend please contact Prof. Thompson for more information. The lecture will be given in English at an intermediate level. Q&A will follow the presentation.
This is a great lecture for anyone who wants to learn more about theater, and how performance training and skills can aid you in your everyday life and work. Please join us!