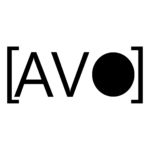 Woke up this morning to an amazing review of 'Chizawa Bay' by AVO Magazine – One click closer to Japan.

I was really touched by all the kind words and the thoughtful analysis of the story and characters. Please give the review a read:

Book Review: Shawn Mahler – Chizawa Bay: As Ugly As I Am

And if you happen to speak Dutch;)

Over het boek

I've been visiting AVO for a while now. It's a great resource for info on Japanese sub-culture and indie scenes. There are quite a few rabbit holes to fall through:)

If you haven't got your copy of 'Chizawa Bay' yet, it's available now in ebook and paperback on Amazon.