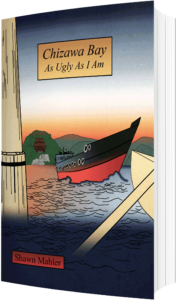 I've received a number of requests for samples of Chizawa Bay. Thank you to everyone for your interest in my novel, it is truly humbling.
Sample pages will eventually be added to Amazon's 'Look Inside' feature, however, that may take a little while. So until then, the easiest way for me to distribute samples is through my Newsletter. All you have to do is sign up and you'll receive a link to download a sample e-book of Chizawa Bay.
We're creeping closer and closer to publication. Can't wait to finally get the full version out to the public.
Cheers,
Shawn